About Us
Community Education and Empowerment Centre (CEEC) is a national nonprofit making organization based in Kenya which strives to build the capacity of communities to be actors in their own development. CEEC was registered as an NGO in 2012.
Vision
Communities that are nonviolent, all inclusive and where the human rights of all are respected and protected.
Mission
Empowering communities through capacity building, advocacy, research and documentation on issues of gender, human rights, nonviolence, law, leadership and governance.
Strategies
Trainings, seminars and awareness raising forums
Use of ICT as a governance tool
Research and documentation
Advocacy
Mentorship
Exchange programs
Community dialogue and outreach
Legal aid clinics
Income Generating Activities (IGAs)
Use of theatre for social change
What our beneficiaries say
This was the first time we were having a theme based tournament and the message; Soccer Family says NO to GBV was powerful. Thank you CEEC for bringing the Positive Maculinities project to our ward.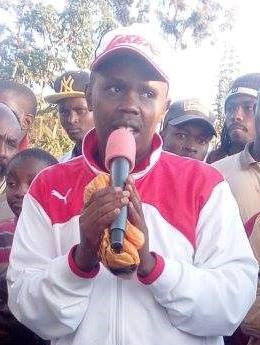 Sylvester Kinuthia
Kinoo Ward Soccer Official
I wish our parents knew about male disempowerment and stress management. Many of them passed on after the post-election violence because they could not accept the fact that they had suddenly lost everything that they had. If they knew what we now know, they would have accepted what had happened and sought help. Let us not follow the example of our parents please.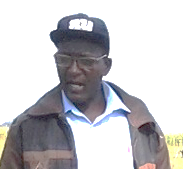 George Thumbi
After learning about gender, I started becoming aware of the inequalities in my community. Since I am a member of a huge youth network in Church, I began mentoring young men to respect women's rights.

Bernard Ngugi
Big up CEEC! The MCA Aspirants' forum in Eastleigh South was such a success. Personally I am so grateful to CEEC for the support. You are doing what most organizations have failed to do. Citizen participation is very important.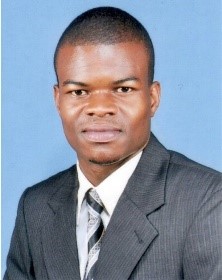 Daniel Otieno
MCA Aspirant - Eastleigh South Ward
The forum for Women Aspirants at Sagana was very therapeutic after the traumatic experiences we went through. Thanks a lot CEEC for putting it together.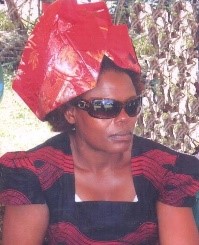 Rose Arshley Ochuka
MCA Aspirant - Kwa Njenga Ward
After going through the Positive Masculinities training, I realized just how disempowered I was as a man and how little I understood myself. Although change is hard, I am taking one step at a time towards healthier masculinities.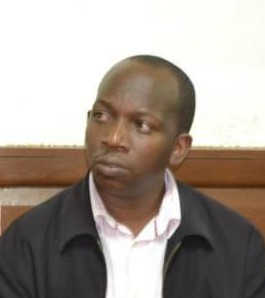 Chris Njoroge
I am proud of the effort you have put towards women in politics. Change is a process and one day the electorate will be enlightened and break the tradition of money oriented electioneering.
Purity Muthoni
MCA Aspirant, Kimorori Wempa Ward
The women's rights project has given me a sense of worth. I had low self esteem and thought I had nothing to offer my community but meeting CEEC has changed the way I see myself as a worthy woman.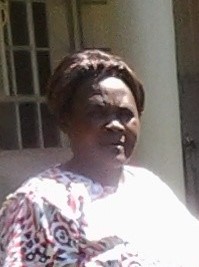 Nancy Kiemo
Quoting from Isaiah 11:16 "the lion shall lie down with the lamb" after an exchange visit between village elders from Burnt Forest and those from Murang'a.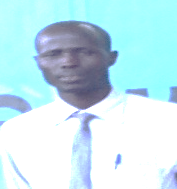 Abraham Chombir
Village Elder Tarakwa Location
Thanks CEEC for providing an opportunity for us to share and mingle. We were able to offload the stress we underwent before, during and after nominations and election. Keep the up the good work.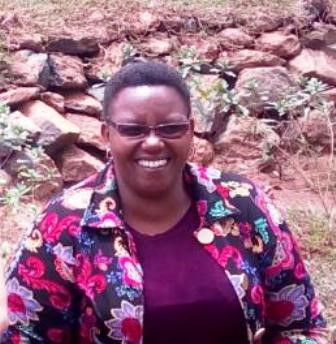 Lucy Njuguna
MCA Aspirant - Kihumbuini Ward
Sauti Mtaani helped the electorate assess me through the platform. It also helped me identify specific areas of engagement within the community. In addition, it made my colleagues want to engage with the platform.
Jaqueline Mutere
MCA Aspirant - Imara Daima Ward
Thank you CEEC for the seminar on alcohol and substance abuse. It was evident that our Young men are suffering and they need help. We would like to have more frequent seminars if we are going to save the male youth of Kikuyu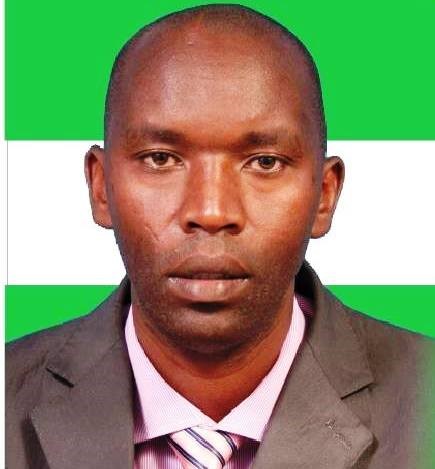 Steve Muthemba
A beneficiary of the Positive Masculinities project
Communication is key to peaceful co-existence in our families and our community. Let us talk to each other and not at each other.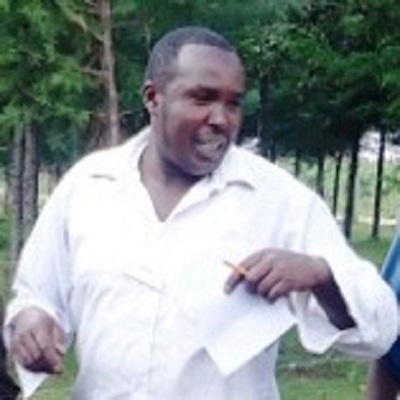 Peter Kuria
Latest news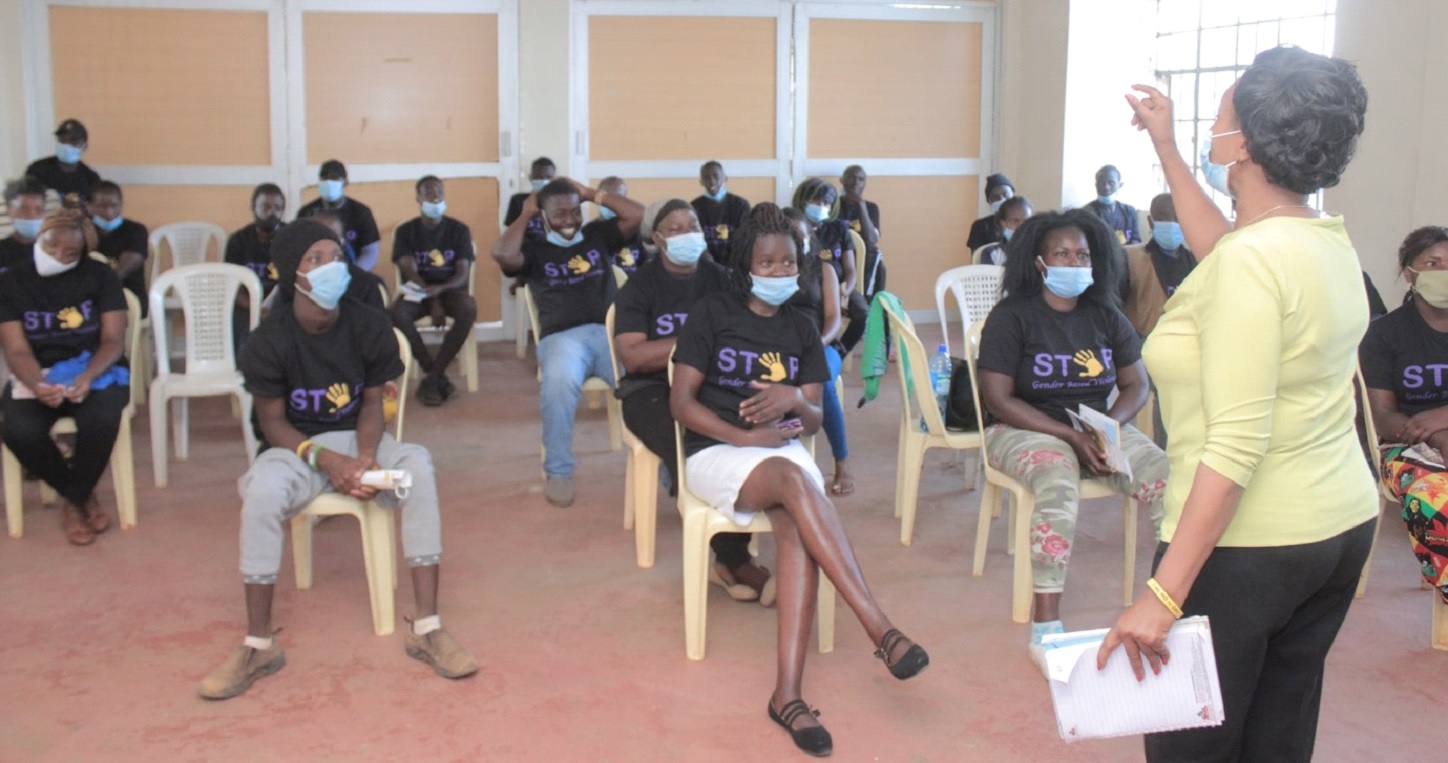 Between November 2020 and February 2021, CEEC with support from GIZ-CPS held four series of inter gender forums within the five informal settlements of Nairobi namely; Kibra, Kawagware, Dandora, Korogocho and Mathare. The forums were under the project ''Promoting Peaceful Co-Existence in Nairobi's Informal Settlements during the COVID-19 Pandemic by Combating Gender Based Violence.'' Fourty […]
In December 2020, CEEC held a caravan to commemorate the 16 Days of Activism against Gender Based Violence within five informal settlements in Nairobi. The caravan was part of the project ''Promoting Peaceful Co-Existence in Nairobi's Informal Settlements during the COVID- 19 Pandemic by Combating Gender Based Violence,'' implemented with support from GIZ-CPS. The project […]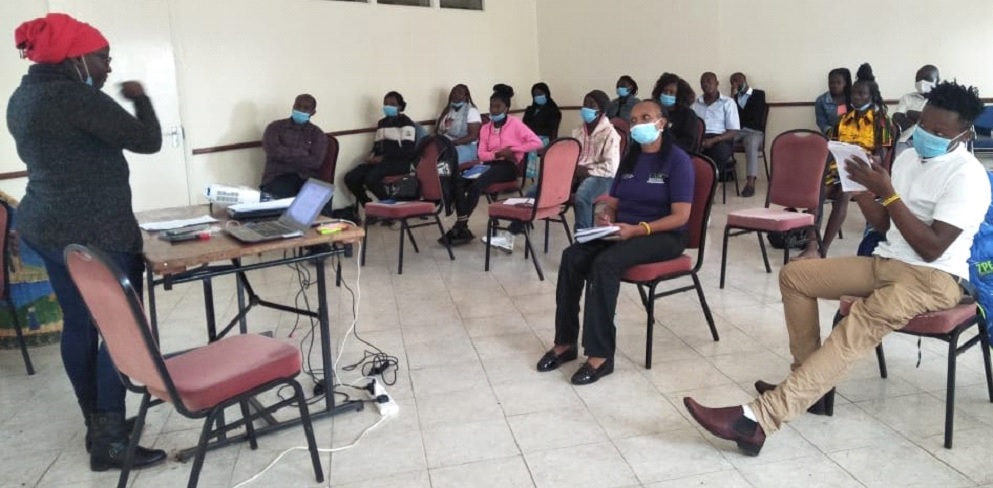 In November 2020, CEEC carried out two sets of three days' training for a total of 39 youth at PCEA St. Andrews Church, Nairobi. The training was implemented under the Project, "Promoting Peaceful Co-Existence in Nairobi's Informal Settlements during the Covid-19 pandemic by Combating Gender Based Violence'', with support from GIZ-CPS. The trainees were from […]
See all our news